From incredible integrated islands and statement splashbacks to a fusion of cultures and green material choices, what does 2021 have in store for the contemporary kitchen? Team Neolith® reveals all.
The coming year will be an exciting one for
interior design, and no doubt the trend to "improve" over "move" will continue
to gather momentum.
The kitchen is now one of the most used spaces
in the home, assuming the role of office, crèche, school, social area and
dining space – in addition to its traditional culinary role. As priorities
change, so the room evolves, and many are reappraising layouts, furniture,
fixtures and fittings.
People are looking at creative ways to update
and upgrade this room, whether it's replacing tired and tatty countertops,
adding a statement splashback or gutting the whole thing and starting from scratch.
It's something Neolith® has been closely monitoring over the past year, allowing them to offer their take on 2021's coolest colours, latest looks and stylish schemes to lift your kitchen to the next level.
East meets
west
The Scandi look has been popular for many
years, however 2020 saw this all shaken up, adding a new, cultural twist to the
style. Enter Japandi. Here a fusion of aesthetic principles combines natural
tones and textural differences to deliver balance and harmony. Emphasising
tranquillity and spirituality, it perfectly contrasts the busy life of the
kitchen setting.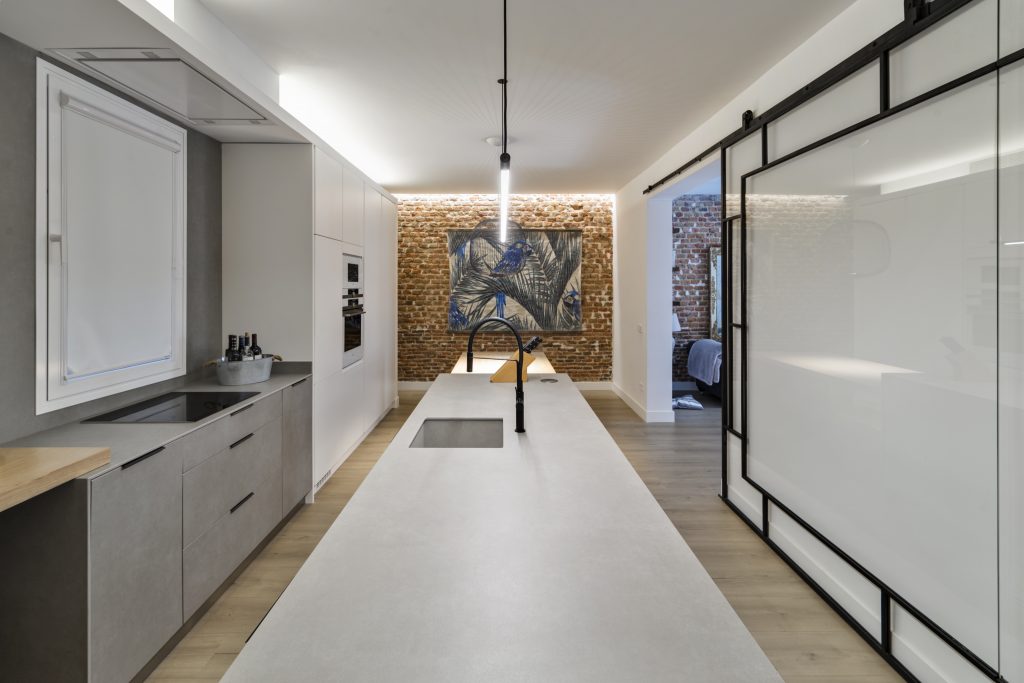 A Japandi look can be achieved whatever size or layout, however careful curation of materials is key, particularly surfaces. Less is more. For example, juxtaposing honey-coloured timber (La Bohème) with rough-hewn volcanic rock (Basalt Black) creates an attractive backdrop against which to build out the look with understated furniture and minimalist art.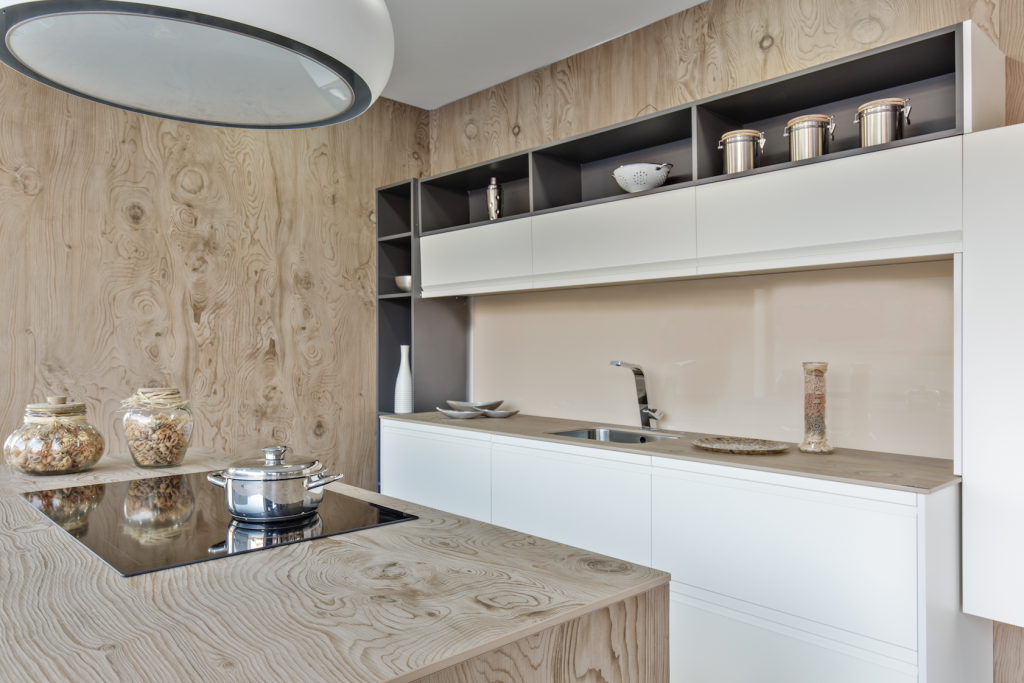 Island life
Kitchen islands have risen to the top of the home owner wish list. Large central islands create a convivial feel within this setting and emphasise the room's multifunctionality, showing that it's not only a space for preparing meals.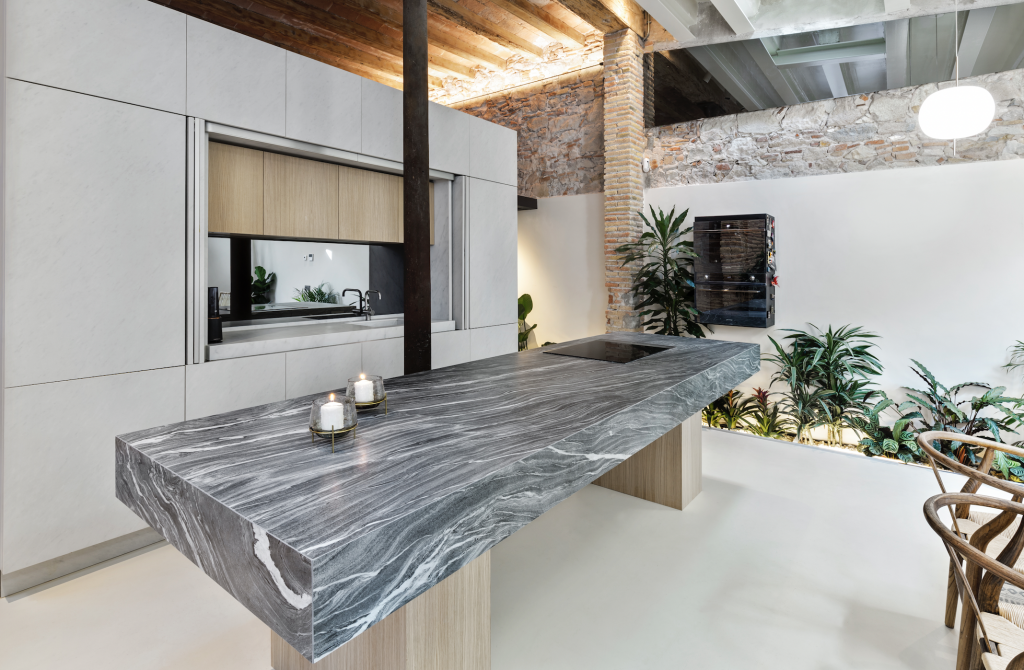 The growing interest in large-span, generously-proportioned islands is complemented by an increasing desire for an opulent appearance. We've noticed an uptick in demand for luxurious looks, ranging from cool and crisp Carrara marble (Calacatta, Estatuario) to bolder patterns (Calacatta Luxe, Pulpis), and even exotic granite. It's a rare case where going big means going home.
Integrate the
positive
The move towards expansive kitchen islands is also complemented by an increasing preference for having them fully integrated with cabinetry and appliances. With space in the modern home at a premium, making the features within work as hard as possible is essential, especially for those with large families.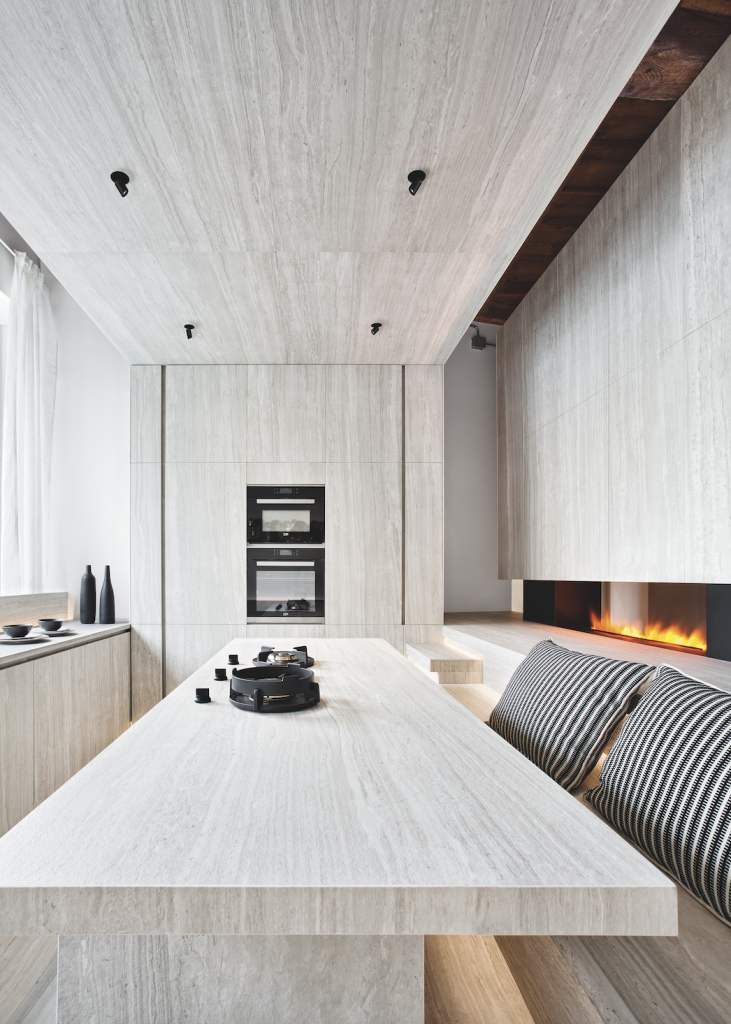 Incorporating drawers, bins, dishwashers and even ranges such as PITT cooking into the island is a good idea, and frees up space around the perimeters. These can be cleverly hidden through using one colour for the cladding, creating a captivating monolithic effect. Light greys (Zaha Stone) and monochromatic patterns (Nero Marquina) are currently very popular.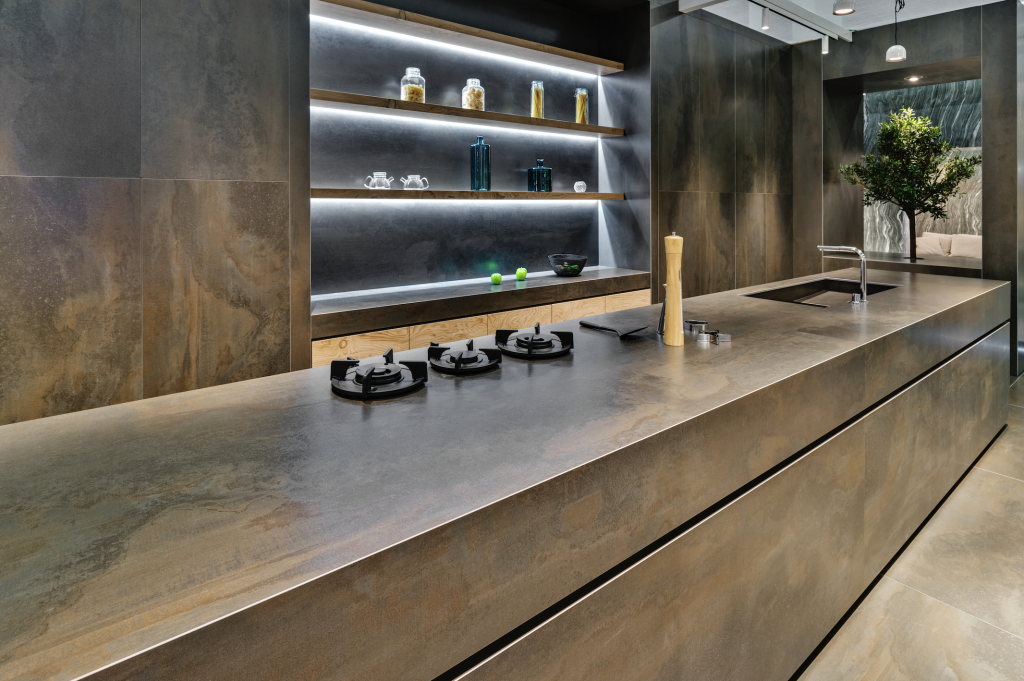 Making a statement
A statement splashback in a loud, colourful yet stylish pattern is the perfect way to create a simple artistic statement within the kitchen space. It's a feature that's very popular this year. From a floor-to-ceiling arc to one that literally cascades down the cabinetry, across countertops and to the floor, the only limit is the imagination.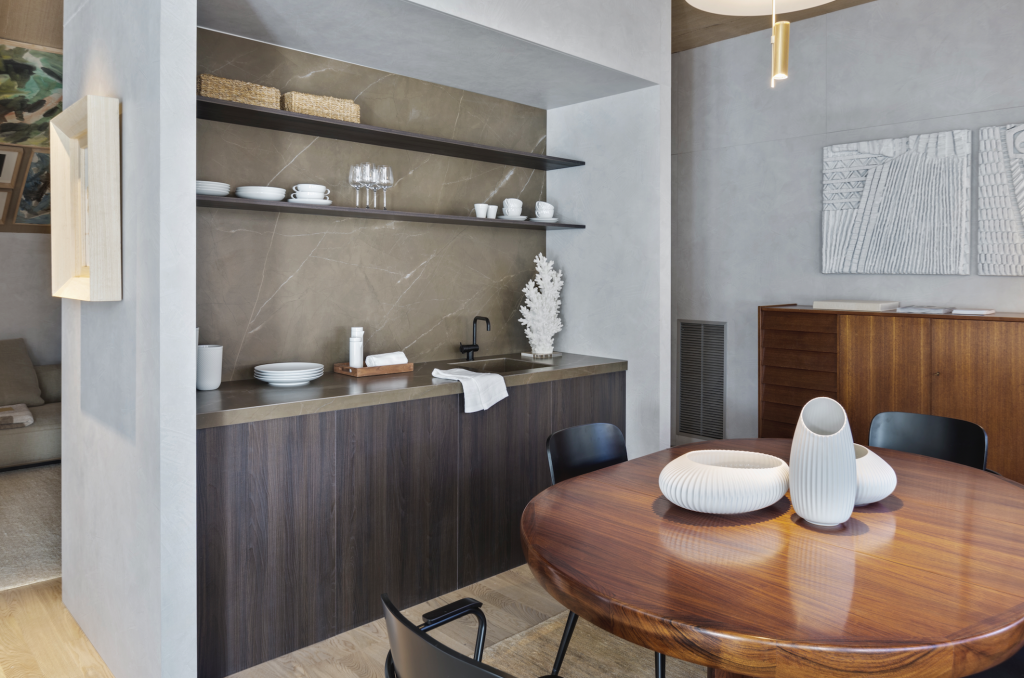 While striking, highly detailed surfaces remain popular (Amazonico; Krater), we're starting to see home owners becoming more experimental, using non-traditional effects such as Terrazzo (Retrostone) and concrete (Phedra; Beton).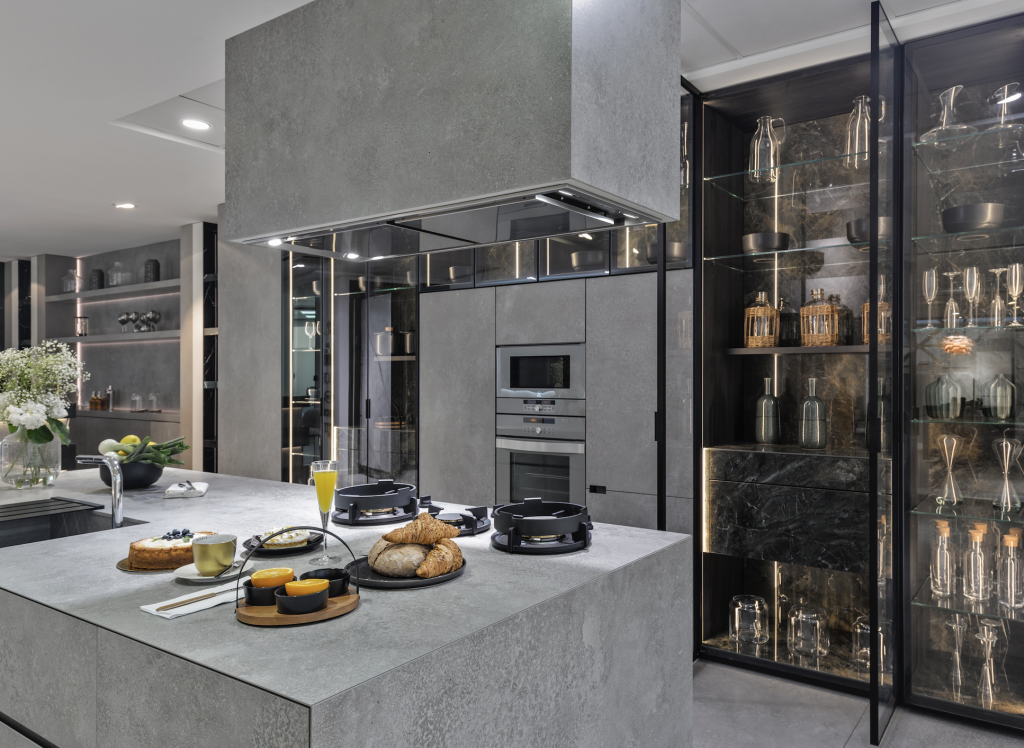 Maintaining
standards
People are becoming far more conscious about
the performance and composition of the materials they choose for their
kitchens, particularly surfaces.
Where visual appeal once dominated decisions,
we're now seeing more people consider the performance qualities of what they
choose for fit-out. They're looking for long-term value and materials that can
handle every chop, bash, slash and roll. They also want to know their
investment is a sustainable one.
Visit https://www.neolith.com